8 tags
My favourite bits from AW12/13
Here are a few of my highlights from AW12/13 London and New York Fashion weeks, as you can tell Mary Katranzou was a big fave of mine! 
5 tags
Brighton Rocks
Being a student living in  the heart of Brighton for 3 years I don't know how I missed the SS12 Mulberry campaign shot by Tim Walker.       So far this is most definitely my favourite SS12 campaign, with a quintessentially British feel but still representing key SS12 trends Mulberry have really done it this time! These photographs are truly stunning. The oversized candy coloured sweeties...
The Concrete Jungle
This is my one and only New Years resolution, to start blogging again. What better way to start the year by showing you a little of what I got up to in New York last week. I whizzed off on Boxing day for 5 days of shopping and being a tourist with the boy, staying in the amazing Hudson Hotel just off Central Park. 
Today I almost bought...
Today I have had a lovely day celebrating 24 years of my parents being married…. god knows how they have put up with each other for that long. We went for an amazing lunch at the Harvey Nichols Fifth Floor cafe and for Watermelon Martinis at the Mandarin Oriental Hotel, then a spot of "window" shopping. This was my hit list…    Topshop £20   Zara £29.99 Thank...
3 tags
I just bought... →
Save vs. Spree Wedge Boots
These are my wonderful, comfortable, stylish AND affordable ankle wedge boots from George @ Asda. They only cost me £16 (ok, they are not real leather/suede) but I love them, perfect with a summer skirt bare legs or with jeans and a heavy knit cardi.  I got these on Friday as an end of week treat, however if you are looking for something more expensive (not sure why you would as they are...
Obsessed
So everyone at work keeps telling me that I am obsessed with "lurex" at the moment. I think I can blame that on the stunning vintage, worn back to front and stiched up at the back cardigan Ellie Goulding glistened in at Somerset House in July.  Here is my fav, pitty its so much money. After splurging out on a House of Holland jumper a couple of months ago… and the small case of...
8 tags
Lust List
                              Today's lust list definitely includes these INSANE slipper shoes by Sam Edelman. Already widely recognised for his beautifully studded heels, Edelman has come out with these slipper shoes right on trend for AW11 ( £145 available from Asos) Alternatively for a cheaper less intimidating slipper shoe there is H! by Henry Holland for Debenhams this AW11. For...
Fresh Start...
After focusing on music for a while I have decided to use this space to document new happenings in my world of fashion as a Fashion PR assistant it makes more sense and I have more to talk about… Enjoy 
2 tags
6 tags
ADELE... Shepherds Bush Empire
So… this is a difficult, can't really find the words to describe Adele's gig last night. From start to finish it was pretty mind blowing (as expected) Starting out in complete darkness and singing Hometown Glory and bursting on to stage with that famous cackle! Something was different though, she was sporting a whole head of curls, comparing herself to someone in Eastenders she...
8 tags
Never Fully Dressed...
So I know I have been using this to document my gig and festival going but I couldn't resist a post on Never Fully Dressed! A lovely boutique hidden away on the internet and a stall at Spittlefields in East London, is full of wonderful surprises and exciting treats for every fashionista!  Newley released this morning on the NFD website and on ASOS marketplace were these beauties: pleated...
8 tags
Nobody's Perfect...? seems Jessie J is to most...
Mad Hatters Tea Party So Thursday saw the first official showing of BBC Sound of 2011 sensation Jessie J! With an Alice in Wonderland inspired video recreating scenes which resemble the mad hatter's tea party and issues with time and clocks, the Nobodys Perfect video is certainly a production to be proud of!  It seems as though faux fur will be in style again this winter…Ahead of...
11 tags
ALMOST pee-d my pants... uncontrollable excitement...
SOOOO! Waiting game is over Glastonbury have announced the full line up…. RESULT, there is not one person that they have missed off! Just have to wait until the end of June now!  Highlights-  Jessie J, Tine Tempah, Fleet Foxes, Ceelo Green, Aloe Blacc, Coldplay, BEYONCE! Warpaint and MANY MANY more too many to name but it is going to be one hell of a festival to kick start the summer!  ...
6 tags
Free Ed Sheeran EP...
                        Here you can get a free EP from Ed Sheeran, who is also playing a free gig tomorrow at the Camden Barfly. He promises to play to as many people as many times as the venue will allow him too! Recommend to get there early starting at 7pm! FREE EP DOWNLOAD: http://www.edsheeran.com/index.html
7 tags
Stomp stomp I've arrived... Shepherd's Bush o2
I first saw Jessie J when she appeared on Jools Holland and was NOT a fan…. hypocritically I have done a full circle and would now go and see her when ever I have the opportunity. Last night was that opportunity, Shepherd's Bush Empire was packed out, completely sold out! As usual Jessie J put on a fantastic show, interacting with the crowd and singing exceptionally! Was...
3 tags
Watch
Katy Perry - Rihanna Only Girl in The World 
5 tags
I still smell like Cherry Chapstick... thanks Katy...
Friday night… handed in my dissertation draft, bestfriend got a new job, good day all round. Except I was absolutely exhausted! Had tickets to go and see Katy Perry at the Hammersmith Apollo, to be completely honest I was really not expecting much but OH MY GOD!  One of the best shows/concerts/gigs I have been to! The production effort was exceptional with cupcake dresses, cherry...
3 tags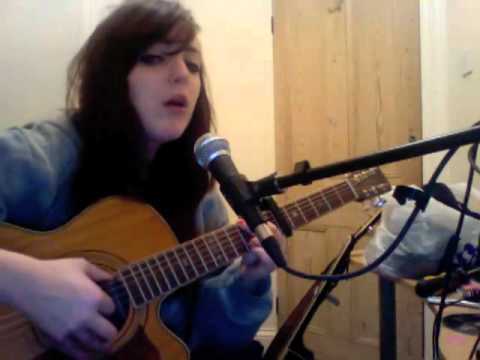 5 tags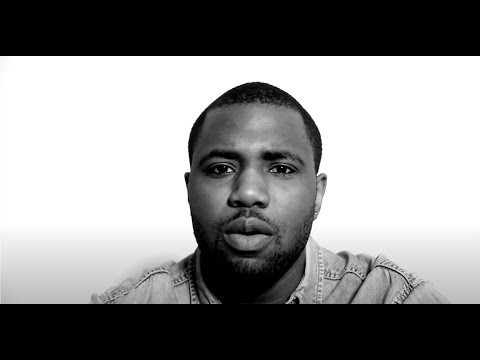 4 tags
Glastonbury line up rumours?
Haven't written in a while so though two in one day would make up for it! So as we heard last week Coldplay and Beyonce are confirmed headliners for Glasto 2011 but what about all the other performers? Personal preferences include: Jessie J, Ellie Goulding, Fenech Soler, Mumford and Sons, The XX, Two Door Cinema Club, Kings of leon (maybeee?) Definitely fancy dancing to a bit of Rihanna, EG...
7 tags
The Brits...
So Tuesday night saw the Brit Awards dominate our TV screens, blogs and magazines whether it was about the fashion or the live music it proved to be an incredible night. Although not as good as I remember when I was about 8 years old and it would last about 4 hours…?! Anyone else feel the same?  So I think probably for me the most surprising winners were Laura Marling: Best UK Female and...
5 tags
4 tags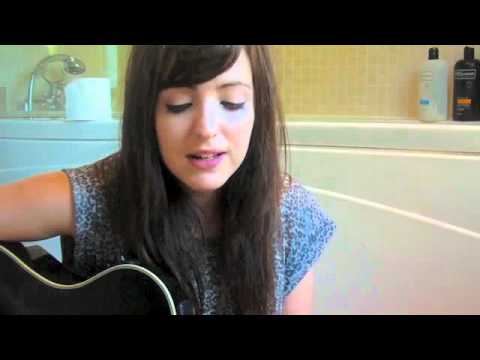 5 tags
3 tags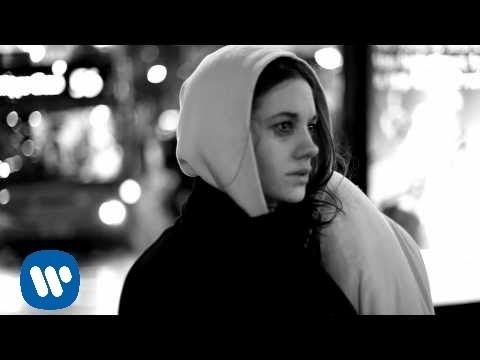 5 tags
London Grammar :: One to watch
         A duet coming from good London roots, Hannah Reid and Dan Rothman form the up and coming London Grammar. It seems they met at University in Nottingham and slowly started to gather a schedule of gigs. Beginning with a few covers such as You've Got the Love (Florence & the machine) amongst others which can be found on their myspace page. [http://www.myspace.com/londongrammar] ...
4 tags
Lissie @ Shepherd's Bush... bit of a late write up
Date- 14/12/10 Venue- Shepherd's Bush o2 Empire   Being such a massive Ellie Goulding fan, and seeing the two of them play at the Great Escape Festival in Brighton last year I just HAD to see Lissie live. Another last minute decision for me, but Christmas came early. A truly wonderful and energetic set (with the odd shot of tequilla!) she even managed a cover of Christmas-y The...
3 tags
Jessie J BBC Sound of 2011
Date- 14th Jan 2011 Venue- Coalition, Brighton  So, a last minute addition to my growing gig schedule of twenty-eleven was Jessie J playing at the Brighton Coalition. Previously scheduled during December…. All I can say is thank god for the snow as I had come to a quick conclusion that I disliked her, however upon reflection it turns out she's a grower! The number of cameras and...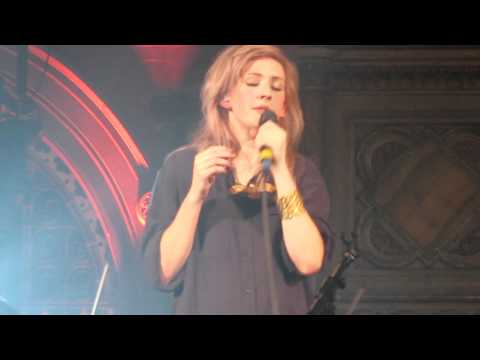 A Tourist in My Own City
As part of a course project, I went on a group visit to some London galleries, half of which I had never been to before! Was a lovely day despite the regular down pours of rain!  Drawing Fashion- The Design Museum The Design Museum Somerset House- Dior Illustrated
3 tags
I Blame Coco... Sumner for this obsession with...
So… instead of dissertation research I went to see "I blame Coco" and Kyla La Grange last night in Brighton on the last night of their tour. Was truly amazing, intimate but a perfect venue to appreciate the music.  Kyla la Grange  Coco Sumner